A reader asked the question, "Are there plus sized cam models?" My answer to the question was an emphatic YES! There is a demand for every shape and every size. The webcam modeling business comes with a global audience, which means – as I've said before – there is a market for EVERYBODY. Yes chica, that includes you.
Related article: Do I Have What it Takes?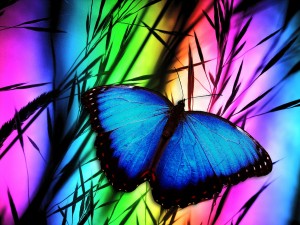 A lot of people seem to think that to be a webcam model you have to be blond, bald down below, and have giant tits. This is a niche, but you may be surprised that this is actually not the most in-demand type of girl.
There are as many kinds of webcam models as there are kinds of customers. Here I'll outline a few of the major niches that models often find themselves successful in.
Small tits
Toss your preconceived notions of what an adult model should look like. There is a huge market for girls with small boobs. I know this one from firsthand experience lol.
Big tits
Well, it's a given that a lot of guys are out there looking for some sizeable knockers. If you're blessed this way, it will be an easy niche to break into.
Domination
Have a bossy streak? A lot of customers want to be controlled and manipulated. Read more.
Gamer Girl
Photo Credit: Mustafa Sayed via Compfight cc

Is your alter ego a level 90 troll mage? You better believe that you can totally monetize that interest on cam.
Hairy Pussy
Let's break another preconceived idea that all adult models have to shave down below or at least maintain a sexy little landing strip. It's just everyone's cup of tea, right? Wrong. There's a huge market for the all natural woman and the beautiful bush.
Big Beautiful Women
Going back to the original question that prompted this article, if you are large you can totally be in charge in webcam world. You are in demand, beautiful!
Role play
Like to dress up and play out a fantasy or two? It's not my thing, but if I pull in a customer that's into role play I like to know a model I can refer him to for a better experience.
Exotic
Is English your second language? Accents are a huge turn on to a lot of members, as are the general look of different nationalities.
Lactating
It's clearly a circumstantial fetish, but if you happen to be lactating and are comfortable monetizing that particular feature of yours (lol, feature), you're in for a treat. Pregnancy is also a huge fetish that a lot of people are looking for.
So this is only an overview. Whatever "category" you would put yourself in, even if it's not listed here, I can guarantee that there is a market out there looking for a model exactly like you.
Remember that the niche is only the beginning. Once you've attracted the customers that are looking for your specific qualities, they are looking for your personality next. Keep it real and you'll have him hooked in no time.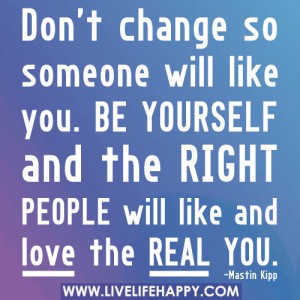 Photo Credit: deeplifequotes via Compfight cc
What kind of model are you?