Some cam site scams are harder than others to spot. I came across this site about a week ago, and I had to do some research to find out whether or not it was legit.
The site is nice and professional on the surface. This almost fooled me, but I'm going to show you exactly how I determined this site to be untrustworthy. I came across a few red flags in my brief interaction with CamFly.
Red Flag #1

Explain to me, then, why I have never heard of it. I asked other camgirls I know, and none of them had ever heard of it either. It seems odd to be so unpopular among experienced webcam models if they are the "largest model platform."
Still, I thought it could possibly be a studio representing one of the major modeling platforms. So I continued my research into this company.
I have to be honest. That "$1000 signing bonus" they advertise is tempting! So tempting, in fact, that it ALMOST had me swayed into thinking this site could be for real.
Red Flag #2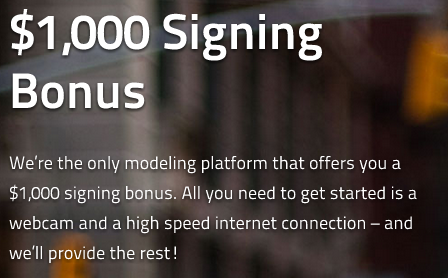 Cam sites don't hand out free money. They pay you well for hard work and patience, and they reward models with bonuses when they win a contest or qualify for a performance-based incentive. A signing bonus is simply not practical in this industry.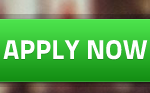 I clicked through to check out their application process, hoping to compare it with the process used by sites I know to be reputable. But, at this point, I was uncomfortable giving them all my information without investigating them further beforehand. So, I closed the application after entering only my email address. Silly me, but that leads me to…
Red Flag #3
CamFly responded to just my email address with the following automated email: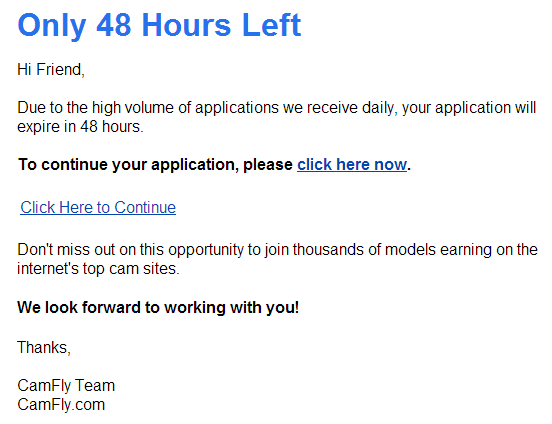 Such an obviously automated, completely impersonal and even pushy response = definitely not a good sign.
I responded to this email. The address it came from was Support@CamFly.com, so I sent them a kind inquiry. Since they claim to be the Largest platform and their email stated that they have "thousands of models earning on the internet's top cam sites," I asked them which cam sites these might be. Aaand…
Red Flag #4
It has been a week, and I have not received any response. Not even an automated one! I must say, I'm disappointed.
(I'll update this if by some fluke I ever hear back, but I have my doubts..)
After all this, I still needed to be sure. Maybe I wanted a uniform 5 Red Flags to share with you. I went back to the application and started entering fake information to see how far I could get. And there I found it:
Red Flag #5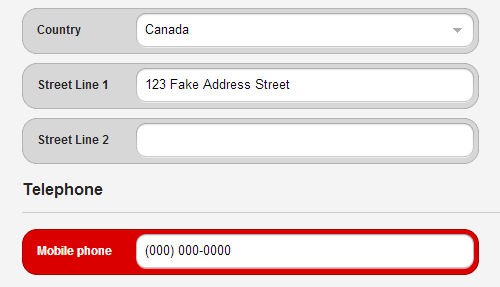 I could not proceed without entering a Mobile Phone number. No cam site REQUIRES your cell # – or any phone number when it comes down to it. It simply isn't part of the verification process. When I started my first webcam job, I didn't even have a phone to speak of. That did not hinder my application.
Camfly Review
Application Process -

1/10

Communication -

1/10
Summary
To summarize my findings, camfly.com is a pretty website with a big signing bonus to reel us in. That is all.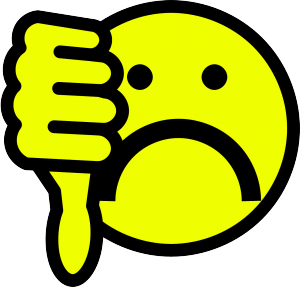 I recommend working with a legit webcam modeling agency. Check out the other sites I've reviewed for you!
I've disabled commenting on this post due to literally thousands of spam comments attacking it. I would still love to hear your thoughts, and if you'd like to comment I encourage you to Contact Me directly. I will add your comment with my reply below!