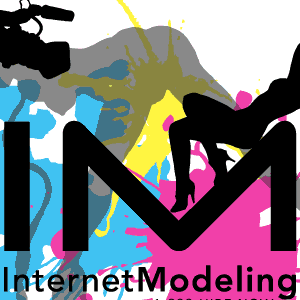 I signed up for InternetModeling.com back when I was looking for my first webcam modeling job because they had the highest payout and good reviews.


When I was first researching webcam jobs and what company to work for, I realized that there are a lot of scams out there, and it can be a bit challenging for new models to find a legit company to work for that is not a scam. That's what gave me the idea to start this site and post my first review. So here it goes…
InternetModeling.com is a great company for new models to get started in the business!

To be clear, this doesn't mean that they are not a good company for experienced models, it just means that if you are new to webcam modeling, Internet Modeling has the tools you need to succeed early on.

Practically every blog I've encountered recommends InternetModeling, so I know I am not saying anything new here, but what I will tell you is they pay 70% for their WebcamModels.com / AmateurCams.com network, and they pay weekly with no chargebacks or minimums. The 70% is a fixed payout without any conditions attached to it, like minimum traffic or earnings. You can also make a 70% commission from recorded videos on their AdultVideos.com site, which is nice because you can make money even when you are not working. You get what they say you get, and if you make $1 you will get a check for $1 at the end of the week.

I started working literally seconds after my application was submitted because they allow you to start earning tokens right away and then cash them out when you become verified. The site is really easy to use, and I did not have to install any software or so anything at all other than clicking on the Allow button to authorize my webcam to start broadcasting. The cool thing is that customers and even other models were very friendly and helpful when I first started out, and they really made me feel comfortable even though I was a bit nervous at first.

When I first signed up with Internet Modeling, they assigned a dedicated agent to me whom I could contact when I needed help. Sometimes I emailed her at the craziest hours with silly questions, and she patiently responded to every one of them without making me feel like a complete idiot. Overall, the support I have gotten has really been great, and I have gotten paid on time every week like clockwork. Oh, and did I also mention a 1-800 phone number you can call to talk to a live person? Yes, they actually answer their phone, and it's not someone in India!!!

Another great perk I enjoy with InternetModeling.com is their free gift forwarding service. One of the things that I am most paranoid about as a webcam model is my privacy. The gift forwarding really comes in handy because it lets me receive gifts without giving out any personal info. So when a customer wants to send me a gift, I just give him InternetModeling's mailing address instead of mine as my shipping address. When the package comes in, they forward it to my real address for free. So I get to keep my privacy and still get showered with gifts

I have recently signed up for InternetModeling's Agent Program which pays a 10% revenue share for all new models that I refer for as long as those models work for them. So if my models made $1,000, I would get $100. What I like about this program is that my commission does not come out of the model's pay, and my models still get the same high payout as everyone else. This way if I refer someone they will not hate me for taking a cut of their pay, and they will not make any more if they signed up without me.
Note: Webcammodels.com = Internetmodeling.com


What I love most about Internet Modeling is their Webcammodels.com site, which is more like a chatroom than a cam site. I like being able to hang out with both models and customers, and it's really a lot of fun!
Here are some comments I have gotten from other models:
InternetModeling lets me work on many different sites at the same time, so there are always lots of people to chat with. The payout is great, and it's a fun job!
InternetModeling.com lets me make money on videos, which is great for building a business that makes money even when you are not working. I also make 10% for referring other models which adds up to a nice bonus each week.
InternetModeling has lots of traffic, great support, and most of all a 70% payout with no restrictions!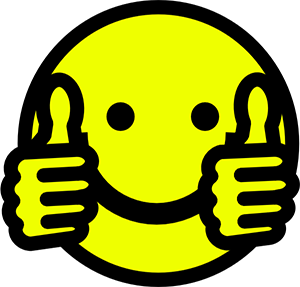 InternetModeling Review
Application Process -

9/10

Training/Support -

9/10

Privacy -

9/10

Model Interface -

9/10

Software -

8/10

Traffic -

10/10

Commission -

10/10

Payment Process -

10/10

Reputation -

10/10
9.3
I highly recommend InternetModeling.com for new and experienced models.
Check out my top rated cam sites page for more cam site reviews!


Commenting has been disabled on this post due to a ridiculous number of spam comments. If you would like to comment on this particular post, I would still love to hear from you, and encourage you to contact me directly. I will post your comment with my answer below.