Webcam Model Time Management


Sticking to a consistent schedule is extremely important when it comes to your success as a webcam model, especially starting out. Depending on how you approach your new webcam model job, there are a couple of ways to develop your schedule.

Scenario 1
Camming on the Side
If you already have a day job or classes on your schedule, you can easily work around that.

I recommend setting aside 2-3 hours for each camming session.
Consider your personal energy level and any other time commitments you might have on your plate. Now set aside blocks of time for webcam model work, according to what you believe you can reasonably commit to.
Here's a sample time block schedule:

Obviously you'll set it up however it works best for you. I just love looking at time this way and find it very helpful for planning and sticking to a routine.

Scenario 2
Self Employment
If you don't have any other major time commitments, scheduling your camming sessions is obviously going to be a lot easier and scheduling the rest of your life is going to be a lot more fun as well.
Here's what that looks like:
lol.

Yeah, once you've established your initial fan base (read: Your First 2 Weeks on Cam) and you're seeing the money coming in, you might decide to quit your day job. I gave it a good couple of months to test the webcam waters when I did this, just to make sure it would bring in consistent income.

In this case, your time is your time. You can set up your schedule however the hell you want.


Time Management & Being Self Employed
Don't get me wrong, being self-employed takes a lot of self-discipline. While it might seem like the easiest thing in the world to be your own boss, you do need to be very deliberate about creating your own routine.

No one is looking over your shoulder. You don't have a boss to report to. It's just you and your fans.

And let's face it, the Internet can be distracting and this can potentially make an Internet based job extremely difficult to stick to successfully. If you find yourself easily succumbing to distraction and procrastinating, I recommend checking out Rescue Time.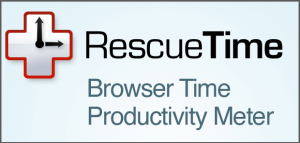 If you stick to a healthy routine and consistently show up online when your fans are hoping to see you, you can easily become successful as a webcam model.
Personal story: When I started out back in 2013, I was making around $15-$20/hour on cam. This is on the low side but still pretty average for a newbie. As someone with fairly low energy, I've never really put in a ton of hours. But I did put in consistent hours starting out, and most days I log on my regulars are there to meet me. These days (almost 1.5 years later) I'm averaging closer to $50/hour when I log on.

That is to say, if you put in the time and effort, be diligent with your personal and work schedule, and stick it out through the slow patches – you could be passing me up in no time
Go do it!

As always, I welcome any questions or comments about this post.