Success With Clothes On (Pt. 1)

U Ask:
"…nudity is not a requirement. It is possible to make money in this business fully dressed…"

How?

I'm someone who might be interested in this but don't think I would be comfortable getting naked on camera. How can you be successful without taking your clothes off? I would like some examples please. Thanks.
I Answer:
It's a common misconception that webcam models have to get naked to make money, but the fact is webcam models don't have to do anything they are not comfortable with. Non-nude webcam modeling is actually a huge part of the business that is often overlooked by new models.
It is much more challenging to go the clothed route, since the model is targeting a more specific group of customers. Once a client base has been established, however, non-nude camming has the potential to be just as rewarding as nude camming. So, if nudity is what is stopping you from trying a webcam modeling job, read on.
There are a few paths that a non-nude model might choose to explore.
I'm going to address these options:
female domination
non-nude girl next door
a few fetishes
1. Female Domination
There is a huge market of customers looking for someone to control them in some way. Customers pretty much worship webcam models in all niches, but in domination it's a predominant (no pun intended, lol) characteristic. A FemDom's subjects might address her as:
Mistress
Master
Queen
Goddess
Or any title she comes up with, since that is her decision to make.
Within domination, there are several niche services that are commonly sought out. You can totally pick and choose, but of course the more services you offer, the higher your earning potential.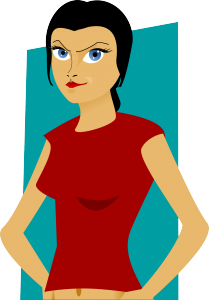 None of these require nudity, since you dear goddess are completely in control. Here are some specific examples that I have personally encountered:
JOI (Jack Off Instructions)
The customer is looking for a model to give him verbal instructions as to how she wants him to masturbate for her.
Worship
The customer explicitly requests to worship the webcam model in some way. He may have a particular fetish. One example is stomach worship. The customer wants the dominant camgirl to flaunt only her stomach while taunting him with remarks about how powerful she is and how lucky he is that she was feeling so generous today; how she will never allow him to touch her stomach, etc.
Humiliation
The customer wants to be shamed. He will specifically request the webcam model to either mock some aspect of himself or instruct him to do something specific that is humiliating. Honestly, I don't get this fetish at all and it makes me a little uncomfortable personally. But some models make a living just humiliating subjects who request it, so it's an option.
Financial Domination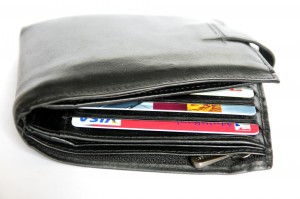 This is hands down the most expensive fetish. The client wants the model to control his wallet. He comes prepared with all his disposable income and specifically requests to be a "money slave."
His motivation is to feel needed. He will give in to her demands in order to feel that he is making her life better, because this makes him feel good.
These are just the sides of female domination that I've personally encountered. These customers ultimately want to be controlled and mastered; if you can act like the boss that you are, you can be seriously successful this way.
If domination isn't your cup of tea, there is another major market of customers that don't require nudity.