Straight Male Webcam Modeling

U Ask:
Hello Angie,


Today, I was trying to find more information about doing Male Webcam and I came across your website. Your reviews are wonderful, although I did not see a review on the Myfreecams website and I am somewhat curious to see what you have to say about that website in particular.


More importantly I was hoping that maybe you had some advice for me as a Straight Male looking to get into webcam, perhaps what a good site to look into would be or any suggestions.


Would it be too difficult for me to do? I read that it's 99% Gay males that would be looking at me, which makes me slightly uncomfortable but I would still consider it for the money. If I made it clear that I was straight, is there still money in it? I also have a few straight friends that are interested as well. So thank you in advance for your help!!

I Answer:
As a female I'm sure you can understand that it's a tad difficult for me to answer your question objectively, hence the "calling all camboys" request for submissions to help me out in this arena!
I did however find an article written by a male webcam model, which I'll link to below. I found this guy very insightful and to the point, so I think you'll find it helpful in understanding male camming a bit better.


Article: Cam Modeling for the Straight Guy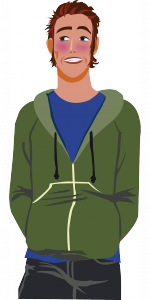 As for MFC, I will have to make a point of checking the site out soon as I do not have any personal experience there. From what I've heard, the place is overcrowded and it's easy to get buried if you don't find your niche and establish your fan base quickly. What I like about the top sites I've reviewed so far is that the traffic is great but the competition (number of other models on the site) is relatively low.


UPDATE:
I've since learned that MFC only accepts female models at this time.
I have heard good things from some of the guys regarding Flirt4Free and Streamate, both of the sites that I have personally reviewed and found the best so far in terms of traffic and my personal success there. The reason I recommend 5 Points Model Management (a Flirt4Free studio) is that they give you a personal "talent agent" who is there from the beginning to help, coach, mentor and answer any questions you have at any point along the way.


There is also a private forum available exclusively for the models there and it's fairly active with people helping each other out and sharing experiences etc.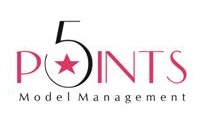 Not to sound like a sales pitch (I hate that lol), but if you decide to check out 5 Points and use my referral link, you'll end up working with my talent agent Justin – he's super professional, knowledgeable and helpful. I have to plug him as a huge factor to my own success in this business.


Gay men are the vast majority of a male webcam model's customers.


Short answer: YES there is still money in it if you are straight about being straight (no pun intended lol). Gay for pay can take you a long way too, so the route you take is really up to you and how you want to approach the job.


In this business, nothing is technically "too difficult" unless you let it be. Anyone can make money with the right attitude, persistence and hard work. I won't sugarcoat the reality that it will be difficult starting out as you've gotta seriously focus on developing that initial fan base.


Flirt4Free and 5 Points both promote the hell out of you as a new model and beyond. Streamate can seem like a ghost town and requires a little self-promotion to succeed there.


Thoughts & Advice from Male Model
Jason Wilde
My favourite thing about being a cam boy is that you don't have to ask for a day off if you need it. Everything you do is YOUR choice, but to be your own boss you also need lots of self discipline to succeed in your field. You really do get out of it what you put into it.


The thing I really hate is that I can't tell my family. My parents, as well as the majority of parents, don't want their son to be in the sex industry. I am really proud of the work I do and when I have a great shift I can't go and excitedly tell my parents, which is a bit annoying.


If you want to start camming and are straight ask yourself if you would be ok with the fact that gay men will be masturbating over you.


Ask yourself if you can handle the trolls from time to time insulting and criticizing everything you do and every part of your body.


Keep in mind that it is not a get rick quick kind of job. Study different niches like domination and foot fetish to add versatility to your cam shows – that way you won't just have to masturbate every show.


If you are ok with all those things my advice to you is to get your stage name out there: Twitter, Tumblr etc and don't be put off by the fact that you will have an empty room quite a bit at the start. You don't need to be a supermodel. A good personality matters more.


Stick at it and put the work in and you can be successful.
Let me know if there's anything else I can help with, and thanks a lot for stopping by the site!


Angie