Which Members Should I Pay Attention To?

Which members you pay attention to is entirely your call, but I'm going to show you how to recognize members that are typically more likely to actually spend money on you.
Each cam site has its own system of membership levels, but they all follow more or less the same rules. When you first log on to your chat room, you'll likely encounter a few different colours of text as different types of members enter the room. I was rather lost on my first day, so I want to make sure that you are better prepared.
I'll refer to the system that the VS Broadcasting network uses, but it will be similar across cam sites for the most part. Naturally I gotta plug my favourite VS Broadcasting studio – 5 Points Model Management! What can I say, I love them, haha
Alright, let's go:
4 Membership Levels
and How You'll Know Who's Who
VIP
Font Colour: Gold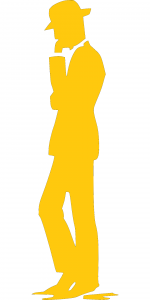 These are Very Important People! I know, right? These guys have a monthly subscription that gives them discounts and extra credits to spend on their favourite models each month. They actually get a bunch of perks with the VIP membership, but as a model I don't know much about that. I'm just not that important, I guess lol.
PREMIUM
Font Colour: White
They have a credit card attached to the account, just without the VIP subscription. This means they don't have to sit there punching in credit card numbers if they want to spend on a model. They can easily load up on credits with the click of a button.
On the VS network, the software will tell you whether a Premium member has a good history of spending or not.
If they don't have a good spending history, it typically means they just upgraded for the free credits and have no intention of actually using the card.
BASIC
Font Colour: White
These guys have only verified their email address. They do not have a credit card on their account. If you want to give them your attention, of course you can do whatever the hell you want, lol. Some models have successfully converted their guests into Premium members. After all, when they upgrade they get those bonus credits to spend on a "sample." They'll want more, you goddess you.
Wait a minute, Premium and Basic both show up in white. How do I know which is which?
With VS Broadcasting, hover over the screen name – it will pop up with either Premium or Basic. That's also where you'll learn whether a Premium member has a good history of spending. So easy.
UNREGISTERED
Font Colour: Grey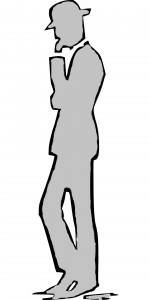 We refer to these guys as, you guessed it, "greys." They don't even have an account, so most of the time you'll just see them listed by where they are in the world. A lot of these guys don't even speak English. I can't tell you how many times I've been asked to "open bobs bb" My response: Sorry bb, the bobs don't open. [Ban.]
With grey users, I generally recommend:


A) Ignore; B) Ban; C) Straight up tell them to get a fucking account, followed by A or B. Easiest option is with 5 Points; they let you block all your greys with one click. This is a setting I leave active at all times and it makes my camming sessions so much easier.

Don't get me wrong. You'll hear this type of begging for freebies from every membership level, especially as a new model when they think you don't know what you're doing.
If nothing else, remember these words: "Tip or take me private for all requests."
Seriously, I just make that my room topic most days so I can be more productive. You never know what fetish they might have. Some guys might get off just by seeing your armpits, lol. Do what you want on cam without worrying about that shit, but when it's a request in free chat, don't give it away. If that makes them leave, they weren't planning on spending any money on you anyway. They're off to test another newbie who isn't so prepared for their bullshit.

Speaking of bullshit, there are a ton of things freeloaders will say to try and trick models into giving things away. Check out this video for a somewhat hilarious take on some things members actually do say.


Be prepared to ban his ass at the first sign of this conversation, lol.


There is one other member type, but you won't likely see them on your first day.
With the VS Broadcasting network you'll have all the tools you need to start your own fan club page if you want to. This is where members pay a monthly subscription to have access to your personal forum, blog, and any exclusive photos you might decide to treat them to.
FAN CLUB MEMBERS
…show up in whatever colour you choose.
Knowing the four (or five) main levels of membership out there, you'll be able to make better use of your time on cam. In the future, I'll talk about other ways to make your camming sessions as efficient and productive as they can be. For now, be confident! You know who's who.  You know who is more likely to spend on you, and you can work that knowledge to your benefit.
This information most closely applies to 5 Points, but you should be able to recognize a similar hierarchy on any of the many cam sites out there. Ready to get your toes wet? Okay, not just your toes, lol. Check out 5 Points and the other cam sites I've reviewed for you!