The Complete List of Common Item Requests

During my webcam model career so far, I have received so many strange requests. I will write about those soon in an inevitably entertaining blog post. Right now, though, I want to focus on common requests, things that have come up repeatedly.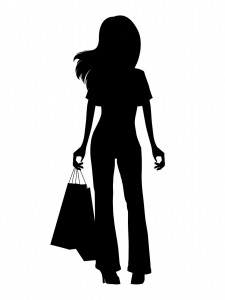 Often I will make a note if a guest asks me to use or wear an item that I don't have and, if enough potential clients are asking for the same thing, I will make the investment.

At that point, it is absolutely an investment because I will make more money when I have what they want.
If you are just starting out you do not need to worry yourself with this list. It's fine to start out with just a few basics, and I outlined those in my previous post, Get Dressed, Dolled Up… and Dildos. Go there if you are just getting into webcam modeling.
If you are ready to expand on your potential and attract even more customers, then continue reading. Without further ado, I present to you:
The Complete List of Common Requests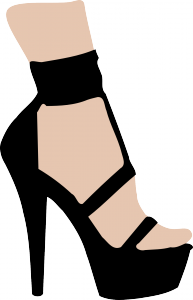 I'll start with lingerie, clothing items and costumes. Here's what a lot of customers are looking for.
Lingerie
PANTIES
Full back silk panties
Cotton panties
Thongs
Popular colours: 


BRAS
Push-up bra
Front opening bra
Sports bra
Popular colours: 



NYLON
Thigh-high stockings
Seamless sheer-to-waist pantyhose
Popular colours: 



OTHER
Popular colours: 


Outfits
TOPS
Popular colours: 

DRESSES
Popular colours: 


SKIRTS
Popular colours: 

PANTS
Jeans
Leggings
Yoga pants
Popular colours: 

SHOES
High heels
Dangerously high heels
Boots (not the ones we wear during Canadian winters, apparently)
Popular colours:



5 inch Black Patent High Heel Platform Shoes with Ankle Straps "EL – M Juliet" – $34.99
from: Pierre Silber


Easy Lace Up White Boots – $28.05
from: Costume Craze, LLC
Costumes
You'll find an assortment of actual costumes for sale at most sex shops, both locally and online. I prefer to make my own for the most part, so here's how I cater to these commonly requested costumes.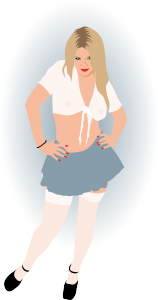 THE NAUGHTY SCHOOLGIRL
Mini plaid skirt
Knee-high socks
Button-up blouse
Glasses
Pigtails (optional, depending on the client's preference)
THE SECRETARY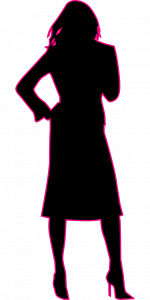 High heels
Sheer-to-waist pantyhose
Pencil skirt
Silk blouse
Glasses
Ponytail (again, depends on the client's preference)
Of course there are tons of costumes that might be requested, but these are the most common by far.

Now moving on to toys.
Things to Play With
VIBRATOR
HITACHI WAND
DILDO
Don't feel like you have to use a big one. A standard 6 inch dildo will look just as good to your client, and will allow you to work longer, hence make more money.
SQUIRTING DILDO
STRAP-ON
BUTT PLUG
If you're into that sort of thing. By no means do you have to offer anal play, and many camgirls don't (myself included).

And that concludes the Complete List of Common Requests.
Bookmark this page so you can refer back when you're in the market to expand your webcam modeling business. Then head on over to your local sex shop, or shop online if you prefer. My personal favourite online retailer remains:

Feel free to post any comments or questions! I'm always happy to clarify or elaborate on anything you read at U Camgirl.
Thanks for stopping by!