The Private Session (I'm On Cam… Now What? Pt 3)

…continued from Part 2: Tips & Requests
Part 3: The Private Session
You're interacting with guests in free chat, winning over members with your personality and charm, and handling the Tips for Requests conundrum like a pro. Then without warning the chat log is cleared and there is only one member in the room with you. He's charmed. It's your first private session.


Your heart is pounding and it feels like you're on stage, though you are safe and alone in your own home. You think you know why he took you into a private session, so you start teasing him and flaunting what every other member seems to want. Before you know it you're lying there naked, sweating, having given it all and 4 minutes later the member thanks you, and the 30 second countdown appears on the screen. You're heading back out into free chat.
Holy shit, girl – slow down! This is a common mistake that new webcam models make, myself included.
Your goal is to keep the member wanting more.
The more he wants, the longer he stays. The longer he stays, the more you get paid. The happier he is at the end, the more likely he is to become a repeat customer and, well, repeat customers are the bread and butter of the business. They are your fan base, but I'll talk about that in a future article.
Right now, the chat log is cleared and you're in a private session with one of those members…
Pay attention to details.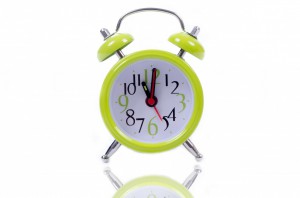 The first thing you should make note of is the timer near the top of the screen. It tells you how much time the customer has to spend with you, and you can infer a lot from this simple detail.
If the customer has 4 minutes on the clock, he's likely looking for a quickie.
4 minute customers aren't usually worth your time, but you should still aim to leave every customer satisfied. Make it fun and sexy, but don't overexert yourself for a short show like this. He isn't paying you enough to sweat.
If the customer has 40 minutes on the clock, this is someone you want to impress.
Be attentive. Charm him with personality. Never appear desperate. You want this guy to become a regular customer. The rest of this article will teach you how to accomplish that goal.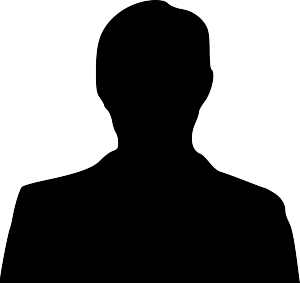 Who is this guy? Do you recognize the username from the group you were interacting with in free chat?
If you remember any details, specifically name or location if they were offered before, impress him by casually using that information at the beginning of the session.
Otherwise, these are two pieces of information you can ask him for. From that point on, call him by name.
Take it easy.
Seriously, breathe.
You're in a private session with a member because that member enjoyed you in free chat and now he wants your attention.
Don't change your demeanor. Don't feel like you suddenly need to be something you're not. Don't ever feel like you need to pretend – you don't. I've said it before:

The key to success is personality; yours will shine when you are true to it.
The fact is you have no idea who that member is or what he is looking for. All you know is that he likes you enough to pay for some one-on-one time with you.
Communicate
I know, right? Try this on for size:
Hi again [insert username (or name if you know it)]!
Pay attention to the chat log. Oftentimes your guest will let you know what he's looking for right off the bat. Never make assumptions. If he doesn't tell you what he wants, ask.
Do you have any special requests for me today? What do you have in mind for our time together?
Offer him what he wants to the extent of your comfort level. If you are uncomfortable with his request, say so and offer an alternative that you are comfortable with.
If the session involves posing or a sexual act, try: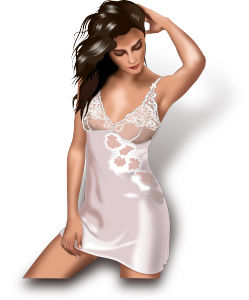 Is this what you had in mind?
Make sure that you are fulfilling your customer's fantasy. Then just have fun with it, whatever it is.
In the event that he does not tell you what he wants at all, you get to do whatever the hell you want. Well, you can do that anytime, but you'll make more money if you're willing to do what they want sometimes too.
That concludes this 3 part series. If you wanna say something, say it! I'll respond within 24 hours to any comments or questions posted below.
If you want to try your hand at webcam modeling, check out some top rated cam sites. I've reviewed a few for you HERE.
My #1 Recommendation
This is the studio I work with and it's their network I'm referring to in most of this information. Also they rock.
Happy camming!