How to Take a Sexy Profile Pic

A good profile pic is the key to making a good first impression, so let's flaunt your best assets and make you (more) beautiful! I'll show you how.
Don't:
Take a selfie in the mirror
Try too hard to look seductive
Have clutter in the background
Hide your face intentionally
Use effects or modify the pic at all
Do:
Put some sensual music on and have fun with it!
A few tips:
The more skin that's exposed, the more horny customers you will attract. For example, some models do well with a profile pic of just their butt. I personally wouldn't recommend this approach, since in my experience it leads to more beggars looking for freebies.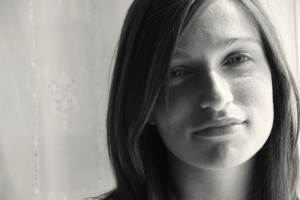 Photo Credit: ulisse albiati via Compfight cc
I recommend starting with a head shot, because it will generally attract a classier type of customer who is actually interested in getting to know you. Customers getting to know you leads to loyal fans, which leads to more money in your pocket in the long run.
Another solid option is to find a pose that works for you, and take the pic wearing something that reflects your model character – lingerie, leather, a costume, etc. Just keep your face in the pic to keep it personal and, again, attract the kind of customers who may take the time to get to know you.
Your best bet is to get some inspiration from the interwebs…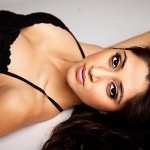 Photo Credit: zilverbat. via Compfight cc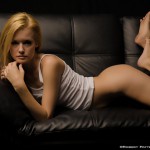 Photo Credit: Vineet Radhakrishnan via Compfight cc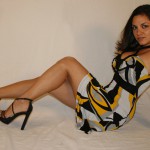 Photo Credit: Robert Patten Photography via Compfight cc
If you know someone good with both a camera and your new choice of career, get them to take some pics for you!
Otherwise, use your HD webcam and head over to Webcamtoy for a 3 second timer if you're having trouble taking a pic of yourself. It's totally free, and will give you time to grab the pose you want without having to hold onto a camera or click your mouse. Webcamtoy revolutionized my cam life, lol.

Pro tip: stick to the default mode for profile pics, but we can play around with effects when we get to social media (I'll talk about that in a future post).
One thing to keep in mind…
When a customer clicks through a profile pic, he's expecting to see that girl. If your profile pic is radical (yeah, I said radical lol), you'll be most successful if you show up to work looking your best
I'm here to help if you have any questions or comments about this at all. Leave a comment below or contact me directly. I would also be happy to provide a personal review of any profile pic attached to the contact form.
Happy camming!