Get Dressed, Dolled up… and Dildos

One of the greatest things about webcam modeling is that you can absolutely wear what you want. But at the same time, you're creating an online persona – likely an exaggerated version of your own self. So tap into your inner flirt and keep reading.
Your personality is going to be a huge factor to your success as a model, but you will without question make the most money when you dress the part you want to play.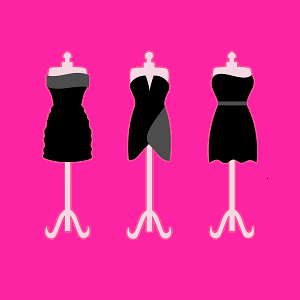 When I first started I picked up a couple of sexy bras and a bunch of pretty thongs. That's what guys like, right? Turns out they like all sorts of different things.
I don't want you to feel like you have to go spend a bunch of money. In fact, you may already have what you need to start out. As you continue working and see the money coming in, you'll likely expand your horizons and end up with a closet full of lingerie, sexy outfits, and maybe even some costumes.
But let's focus on what you need right now. On your first day working as a webcam model, you should be prepared for some common requests.
Here are the basics I recommend having handy:
Push Up Bra
Panties (assorted styles and colours, whatever you like)
Thigh-high Stockings
High Heels
Nice Jeans
Sexy top that goes with Jeans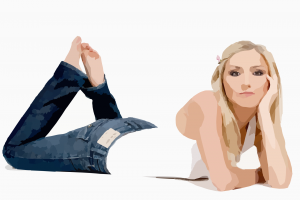 This is a good framework to start out with, and you can totally build up from here when you're ready. See The Complete List of Common Requests. Of course you should feel completely free to wear what you like. If you feel sexy, you will radiate sex appeal and your customers will be helpless to your wiles. You wanna have them thinking with the other head.
Get all dolled up, girl.
If you put too much makeup on, it will end up looking gaudy. If you don't put enough on, you will look like you're not wearing any. Some guys like this, but they are a small niche. In order to appeal to a wide audience, you'll want to do it up extra sexy for the camera. I love this girl's eye makeup tutorial  – perfect eyes for a perfect camgirl.

Give your nails a little extra attention, too. No need to get anything done professionally. Just splash a little colour on and don't forget your toes!
Take notes. Let's move on to toys.
A lot of resources for webcam models make it sound like you need to have a bucket full of sex toys to be good at your job. Speaking from my own experience, your personality and overall look are far more important.
You do not need dildos in every conceivable colour, shape and size.
Here's the list of sex toys you will need when you're starting out:
You may wish to have a big bucket of lube handy, lol. Kidding, but you will need lube.
A lot of models swear by coconut oil. It seems more expensive to me, but apparently a little goes a long way, plus it's all natural if you're into that sort of thing. I personally just use a tingling lube from the local sex shop. Gotta love tingling.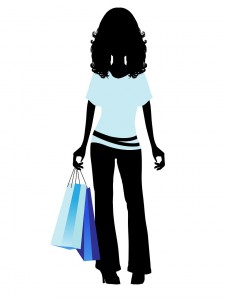 Speaking of sex shops, this is probably a good time to go shopping if you need any supplies to get ready for your first day! Check out your local sex shop or an online store.



If you prefer to shop online, these are a few of my favourite sites:



When you come back, we'll talk about how to respond to the different types of members you'll encounter.
Any comments or questions? Talk to me below!