Success With Clothes On (Pt. 2)

Continued from: Success With Clothes On (Pt. 1)
U Ask:
"…nudity is not a requirement. It is possible to make money in this business fully dressed…"

How?

I'm someone who might be interested in this but don't think I would be comfortable getting naked on camera. How can you be successful without taking your clothes off? I would like some examples please. Thanks.
I Answer:
Start with Success With Clothes On (Pt. 1) for an introduction to non-nude webcam modeling and one of the major groups of customers who don't require nudity – submissive customers.
In Part 2 we'll discuss another major branch of non-nude webcam modeling, as well as some assorted fetishes that don't require nudity.
2. Non-Nude Girl Next Door
The girl next door offers a very valuable service to clients who otherwise would not have anyone to talk to – lonely customers. The main services she offers are company, conversation, and what's known as the Girlfriend Experience.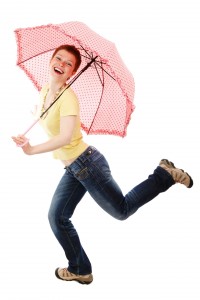 With this type of non-nude webcam modeling, your personality is the most important factor. Whether you're sarcastic, funny, smart, talented in any way – you'll want to show off the various sides of your personality and any special interests you have. As a girl next door, it's easiest to just be yourself; this is also most rewarding to both you and to your client.
Loyal repeat customers come from building relationships, and you will gain clients that you actually like and enjoy spending that time with. Enjoy getting to know people and sharing conversation and laughs, but never give away any relevant personal information no matter how much you feel like you actually know your customer. 
Further caution: This is still business, and you still don't do anything for free. When you give a customer special attention in free chat, he doesn't really have a reason to take you to paid chat.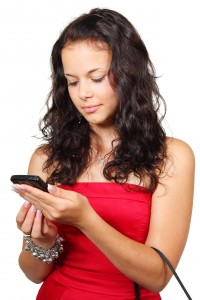 Of course you'll still need to look your best and "dress for success" as they say, lol. As a girl next door, a nice pair of jeans and a cute tee will work just fine. You might even go to work in your pajamas.
Besides conversing and getting to know the customer, a non-nude girl next door cam model might do things like mundane tasks around the house, cooking, cleaning, or even exercise. I often play my music for these types of customers.
The goal is to give them a real sense of getting to know you, because this is what keeps them coming back to hang out. And yeah, you can get paid to hang out.
3. And Beyond…
There are many customers who come in with show requests that just don't involve nudity. These are most often based on a specific fetish. With fetishes, the possibilities are vast.
Yes, vast.  For example:
Foot Fetish
A lot of guys really just want to see feet. Bare feet. Stocking feet. High heels hanging off feet. Keep your feet pretty for when these guys show up. You'll be extra popular if you can suck on your toes, lol.
Tongue Play
This one's a little different. What can I say? Some guys like tongues.

Exercise
Not just for the girl next door. Let's face it: yoga pants are sexy. Some customers will be happy watching you exercise, do yoga, or even just walk around in yoga pants. For $6/min – he can watch me walk, lol.
Leather
Deck yourself out in leather and you'll appeal to a whole new crowd. Again, it might just be walking around. It might be posing. But it will be in leather.
Okay, there are some seriously fucked up fetishes out there. These ones aren't as common, but worth mentioning if only for kicks and giggles.
Out of the mouths of customers:
Eat gummy bears slowly while I imagine that I am a little man and you're eating me.
Put the camera on the floor and pretend you're stepping on me.
Say this word slowly over and over for an hour. I am not exaggerating. I've actually had this show go on for upwards of three hours on occasion.
I am very aware that some of these examples might scare you away from webcam modeling altogether. My point is that you can absolutely be successful without taking your clothes off, and these are just some of the ways you might achieve that. So, don't be scared off by any example that makes you uncomfortable.
You don't have to be a dominatrix; in webcam modeling, you are always in control. You make the rules. You are the boss.
If you're looking for a cam site where you can register specifically as a Non-Nude model, you're looking for LiveJasmin. It offers a unique registration option that will help customers who aren't looking for nudity find you more easily.

Check out this and the other cam sites I've reviewed for you HERE.
I hope I've answered your question. Feel free to comment or ask for any clarification if you like. Hope to see you again soon!