6 Downsides to Being a Webcam Model

Webcam modeling is hard work and I won't mislead you or sugarcoat this reality. Alongside the many benefits, there are some downsides to pursuing work in the virtual adult industry, specifically as a webcam model. Cam work isn't for everyone, so here are some points to consider.
It would be a bad idea to run for office with webcam modeling in your closet.
That is, if you give a shit what other people think of you.
It's the kind of thing that would be considered dirt to the media, and they might dig it up if you are a public figure.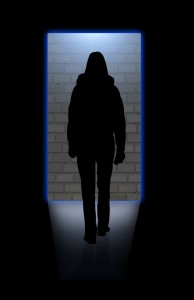 Some cam sites operate under parent companies with names that have nothing to do with the adult industry. 5 Points does this. This definitely helps if anyone ever asks who you contract with. Cam sites are very careful with your private information. Your real identity is NEVER associated with your public profile.
I don't know how anyone would be able to dig up something like this, but I've read similar warnings around the web and that's why I'm sharing it with you here.
As an Independent Contractor you are effectively self-employed. As such, you've gotta pay your own taxes.
Cam sites do not take taxes out of your paychecks. When you earn more than $600 through self-employment in a fiscal year, you have to report the earnings. This isn't really a huge deal, just something to be aware of so you can plan ahead. That said, you will be surprised by all the things that are suddenly tax deductible! I'll talk more about this in a future article.
The adult industry has a social stigma attached to it.
Some people are better off not knowing what you do, and quite frankly it's easy enough to say you work in sales or customer service for an online company. However, I've personally found that most people will surprise you by not being as shocked as you might expect. I talk more about this in my personal story.

Related: Sex Work in Society (Pt. 1 Social Stigma)
While working on cam, you'll encounter all kinds. Most people are respectful and pleasant to interact with. However,
You will occasionally come across some rude clients who are just looking for freebies.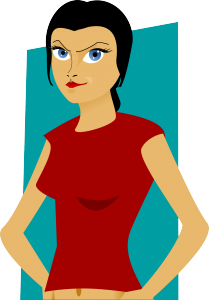 They're annoying – but you can squish them. On the platform provided by 5 Points you have complete control of who can talk or even stay in your room. This is true of most of the top cam sites. You are the boss, and you never have to do anything for free.
You will have slow days. We all do.
Fluctuating traffic is a big part of the business. Some days you might end up waiting a couple hours before a customer pays for some one-on-one time with you. Patience pays off here. You should never be discouraged by slow days, because you will also have amazing days. It all balances out in the long run.


Make no mistake – webcam modeling is not some "get rich quick" thing.
It's true that there is huge earning potential and the payoff for hard work and dedication is much higher than the average desk job. It can be frustrating at times, so I don't mean for you to think this is a walk in the park. Once you've established yourself into a niche, however, a few loyal customers can totally pay your bills and then some.
Getting there takes patience.
You're still here? Well, you're doing great already. Now it's up to you to weigh the pros against the cons. What do you value? What do you want?
If you're not sure, do more research.
If at this point you've decided this just isn't for you, I wish you the best of luck and thank you for taking the time to check out U Camgirl.
If you want to give webcam modeling a shot, head on over to Getting Started.