I was looking for a way to get out of the sales career that was literally killing me slowly. The job market was ATROCIOUS and becoming a small business owner was the only way to make income on my own terms.
I researched the whole webcam model deal – kinda like you are right now – for about 2 months before I signed up with a major cam site, and then it took me 2 more months to build up the courage to turn on my cam lol! I loved it IMMEDIATELY! The intimate interaction with fans and getting paid for things that I'm going to do on my own anyway was a win-win for me.

I left the cam sites after 4 months and became independent.
I've currently been camming for a year and a half. I run my own site where I blog, book private shows, sell content and various fan memorabilia like chocolates and calendars. Camming also exposed me to the "vanilla" modeling industry. I'm fortunate in that I have been signed to an agency who not only helps boost my camming career with content and marketing, but also builds up my off cam persona so that I can tap into the fashion and commercial print market as well.
I have 2 degrees in Business Management and Economics so I am pretty much programmed to be business minded. When I look at the cam modeling industry as a whole, it is incredibly lucrative for anyone who is willing to do the ground work and scratch their way into a position where they are making money while they sleep.
Personality wise, I have always been a dominant so being discrete about my lifestyle and fetishes has been the norm, but never anything I was ashamed about. Some people get it, others don't…so what!
It's the same thing with camming. The minute you tell someone you are a camgirl they AUTOMATICALLY assume they know what you do, how you do it, and with whom you do it. You are dirty, immoral, or even worse – a freak! It's kinda sad since the same people are either miserable in their own personal lives, or some of the top spenders on cam sites…lol! My "tough skin" allows me to take this industry for what it is and not get bogged down with the politics and drama of it all.
I remember being nervous as hell my first time on cam.
I put on extra deodorant so I wouldn't sweat thru the cute little Victoria's Secret teddy that I bought the day before. As soon as I was live guys started pouring into my room asking me all kinds of questions:
Are you new?" "What's your name?" "Do you speak English?" "Stand up." "Can you twerk?" "Do you have a bf?"
I tried to answer them all as fast as I could, but they just kept throwing more at me.
Can I be your man?" "Are you wet?" "Where are you from?" "Do you like white guys?" "What's the biggest dick you've ever had?" "Can I see your ass?"
I'm pretty sure I looked like a deer in headlights and any attempt of being sexy was out the window.
Suddenly all the questions stopped – I was taken to my first private show.
I started sweating. I had no idea what he expected! He asked me if he could turn on his cam – yes, why not. When he did I saw an older white man in a La-Z-Boy, fully clothed and drinking a cup of coffee, smiling.
First day jitters, huh?" he said.
Every anxious thought dissipated and I started cracking up! We talked for 45 mins in private chat. He told me how he liked going to the site to rescue scared newbies from the vultures and give them a break. He wanted me to keep my clothes on and just tell him about myself, so I did. After a while had passed my knight in shining armor had to get ready for work, but he saved my listing and checked in on me daily!
My most embarrassing time on cam was when I fell off my couch trying to be sexy! There were about 125 folks in my room waiting for a show to start. I was bored so I turned on some music and started dancing and next thing I knew I rolled right off the side of my couch and fell on my ass. Upside is I made my goal in less than a minute after my little tumble and they tipped like crazy!
Every job has its pros and cons
Pros: I set my own hours and determine my income
Cons: I set my own hours and determine my income
As with any small business owner YOU can be your best asset or biggest liability! This is even more accurate for independent cam models because it is up to YOU to generate your own traffic and fan base. One day off is the equivalent of 4! Personally, I enjoy the challenge of it all. I have my good and bad days, but I love what I do so it's never a burden.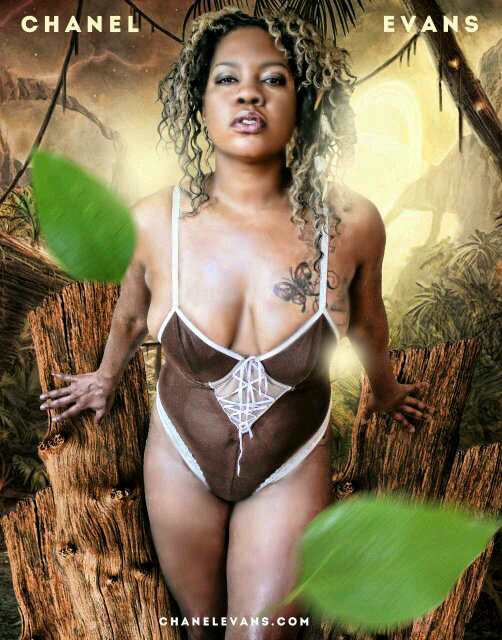 Every webcam model has her niche
As an African-American webcam model, I am my own niche! Black American women make up about 4% of the webcam models in this industry – and that is even lower for independent camgirls. I don't have to do anything but turn on my cam and I'm a "fetish."
Pros: It is not that difficult for me to find new fans.
Cons: If you don't fit their image of what a Black girl should be, they don't stay. For instance: I'm educated, from the suburbs, I don't twerk or cuss folks out and I'm easy on the eyes – sometimes that is NOT what men are looking for when they want to have a "black girl" experience.
I know it may sound shallow, but I outshine the rest with my looks plain and simple. But it's my wit and sense of humor that keeps them coming back for more.
Webcam modeling in everyday life
I've chosen not to disclose my camming to my family members for their own peace of mind. Even though I'm not doing anything illegal or wrong, I feel like they deserve to have a "normal" life without having to worry about mine.
I've been in a relationship for 4 years now with my boyfriend. When I decided to cam I waited for 3 weeks before breaking the news to him. I sat him down and told him face to face; after explaining what I did on cam he was cool with it. Then I dressed up and logged on right in front of him so he could see for himself. When he saw what I did and how much money I made he was SOLD! He's working on his own site now where he can cam too. Oh, I forgot to say that he's an exotic dancer
He's always been my biggest supporter and he encourages me to go farther than I ever thought I could!
A piece of advice for new models
Camming is what you make it! Remain positive and give it your all!
Want to be in the Model Spotlight? Check out the Submission Guidelines!