Logitech C525 Webcam Review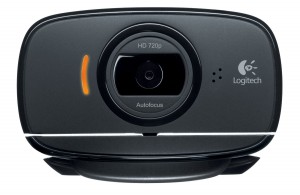 Step inside the mind of a customer paying ludicrous amounts of money for a webcam model's time. Is he paying ludicrous amounts of money to watch the camgirl in standard definition? No. If you want to become a successful webcam model, you absolutely need an HD webcam. The Logitech HD C525 webcam is the one I started working with in May 2013, and I still use it to this day. Here's the breakdown.
Features
720p HD recording and video calling with 8MP photos
Premium Autofocus
High quality built in mic
360 degree rotation
Connects to computer via USB
Design
The C525 folds up to protect the screen when not in use, which also makes it super portable. It can be a bit tricky setting it up on top of the screen, but you get used to it and rotating or making adjustments becomes second nature after a few uses.
The USB cord is permanently attached to the webcam, making it impossible to lose. In my experience, the cord never gets in the way.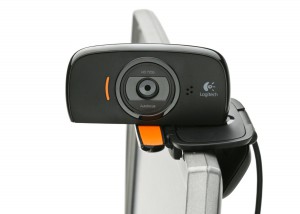 Logitech
I've had nothing but good experiences with Logitech's products. They are known for good quality computers and computer accessories, and this particular product even comes with a 2 year manufacturer's warranty. That tells me that Logitech believes in the quality of their own products. I do too.
Since I have never had any reason to contact Logitech for customer support, I unfortunately cannot comment or rate that aspect of the company. But in terms of problems, I think that's a pretty good one to have.
Reliability
I have never had an issue with this webcam; when I want it to work, it works. It also works just fine on Windows XP all the way up to the latest Windows 8 platform.
Durability
Since I bought this webcam in May 2013, it's been through two moves, been dropped, been left on the laptop for extended periods, and been left on the floor. (I sure do take care of my things lol). Mine is a little scratched up externally but the webcam and all its features still work perfectly. I'd say that's durable. Hell, it's even Angie-proof!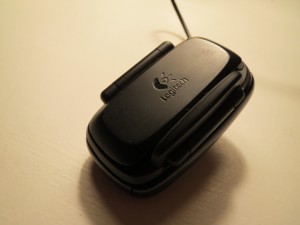 Affordability
I purchased my Logitech C525 webcam for $50, which is about what I expected to invest in getting started as a webcam model. I'm looking at it on Amazon for only $40 on sale as I write this, so for what you get I'd say this is definitely affordable and a worthy investment if you want to get into webcam modeling and don't have an HD cam.
Review Summary
Features

Design

LOGITECH

Reliability

Durability

Affordability
Conclusion
This webcam is easy on the budget and a solid choice for a new webcam model. Even as an experienced model myself, I'm still quite happy with it.
So where's the best deal?
You can buy the C525 webcam directly from Logitech for its list price: 59.99
You'll usually find the best deal on Amazon.

As always, feel free to share your thoughts if you have any comments or questions about this review. I would love to hear from you!